About Us
Bronzing Squad
We are a small team of talented Sunless Experts with a wide range of skills and experience. From Brides to body builders and everyone in between. We love what we do, and we do it with passion. We look forward to working with you.
Rachel Tyson

Owner & Master Technician
After 19 years in the heath care world of nursing and as a Healthcare Administrator, I left that crazy life and I decided to take care of people a different way. For 10 years Skincare and Spray Tanning is all I think about. From working on the chemistry side of our unique tanning solutions, to teaching, our technique and our guest experience; I'm OBSessed with all things spray tanning. I'm a Marine Wife, Mother of a busy Toddler and now a newborn, and small business owner of Organic Bronzing Studio and Fairy Bronze Mother Tyson's Family Managment & BB Enterprise,….so for now, that's enough! When I am not tanning, I love to cook, play with my boys outside, enjoy some of our local wineries and Breweries, refinishing furniture and renovate our home
Taylor

Lead Spray Tan Artist (Alexandria location)
Taylor is our Veteran Artist and has been with us the longest. She is a Virginia Native and is Pursuing her Cosmetology License Currently. When she's not tanning, she loves to hang out with her friends, Go Boating, the beach and spend time with her boyfriend.
Stephanie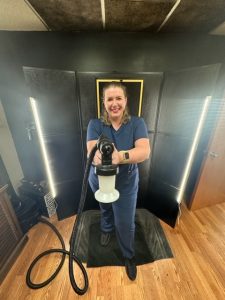 Tanning Artist 
Stephanie is our newest artist to the team and comes with a wealth of knowledge and experience. She is a Master Aesthetician and has a passion for spray tanning and great skin care. She is a Newlywed and enjoys time with her Husband, who is also a Veteran, and her pets. 
Sydney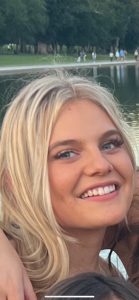 Salon Specialist
Sydney started out with OBS as a Client over 5 years ago as a Freshmans in high school. She joins us this year as a salon specialist and apprentice to spray tanning. She is a Sophomore in College, majoring in Business, and will be with us for the summer, winter break and spring breaks from school. In the fall she will running her own spray tanning business in Michigan for her Sorority House.
Want to tan with us?
Schedule Your Appointment Today!